Drawbar with hydropneumatic suspension

It ensures greater stability and comfort of the tank in operation and allows the height of the hydraulic boom to be adjusted.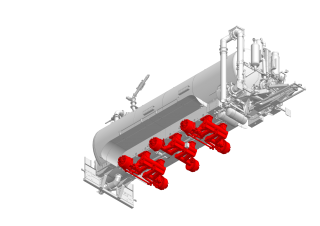 Independent hydraulic suspension
A wider working range and in a controlled way guarantees more stability, safety, and is adjustable.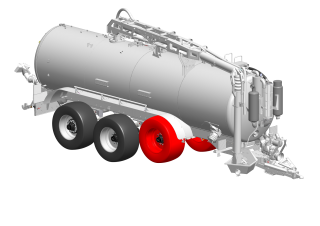 Essential for saving resources such as tires and fuel. Only available for hydraulic suspension.
Hydraulic side arm M, L and XL
For automatic filling, directly from the well.
It facilitates the filling of wells or tanks that are difficult to access, whether underground or elevated.

Recommended when transporting denser slurries to allow for more even distribution.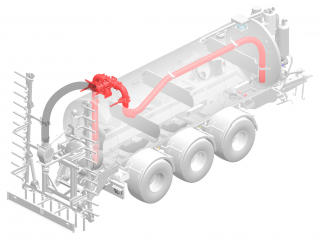 For complete emptying of the slurry tanker, regardless of the slope of the terrain.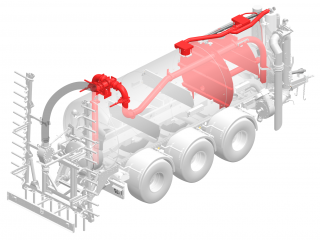 It favors the stability of the tank during spreading, improves traction on slopes, until the tank is completely empty.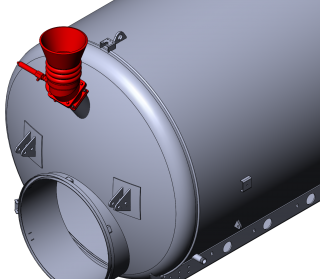 Funnel increasingly used in slurry tankers for slurry drainage purposes.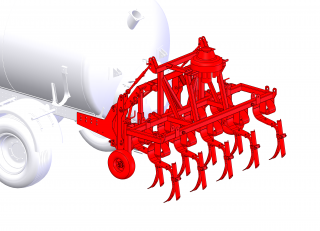 Chisel-type anchor locators with injectors
It allows slurry to be applied at a depth of approximately 20 cm, helping to improve nutrient utilization.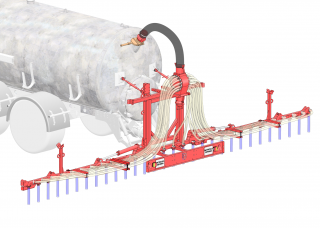 Suspension application, ensuring uniform distribution.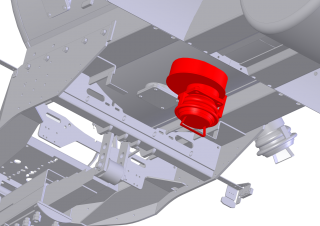 Used to store rocks or heavy debris.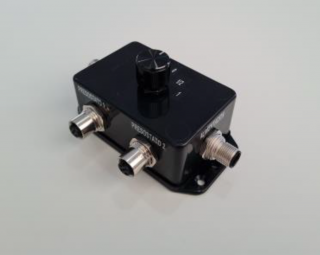 3-position manual and electric valve

It allows you to change the braking capacity, according to the weight of the load.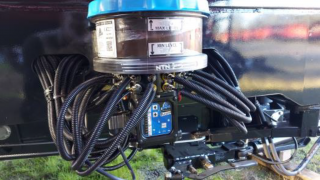 Automatic centralized lubrication

Automatic lubrication of the critical points of the equipment, it is only necessary to put grease in the reservoir.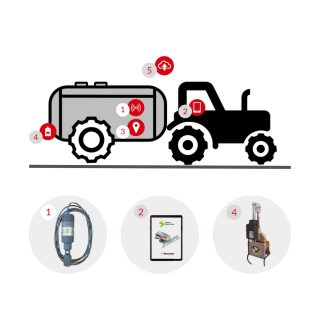 Green Precision Basic, Pro and Plus
Slurry control and monitoring system.

May include:
1. Conductivimeter
2.Tablet/Mobile phone with Android App
3. GPS/Bluetooth receiver
4. Automatic Adufa
5. Storage of the collected data in the cloud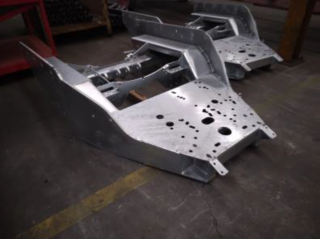 Galvanized boom and pump brackets
It offers greater durability of the material.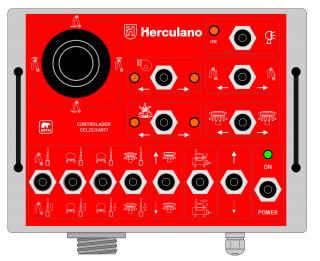 Multifunction controls to control the hydraulic movements of the slurry tanker.
Primary siphon 220 mm high
Higher siphon for more efficient filling of the slurry tanker.